Meet the 2019 Lilburn CID Board of Directors
Providence Christian Academy

James W. Vaught, Jr. (Jim) has lived in the Lilburn area for 29 of his 45 years in Georgia. He is married to Dagmar A. Vaught and has a son, daughter-in-law, and four grandchildren living in Lexington, KY.

Jim received a BS and MA from Tennessee Tech University as well as a Doctorate in Leadership from Columbia International University.

He has 45 years in education which include: teaching in DeKalb County Public Schools; serving as teacher, principal and headmaster at DeKalb Christian Academy; and helping found Providence Christian Academy where he served as headmaster for 25 years and was named Headmaster Emeritus in 2016.

Presently, Jim stays busy by helping with specific projects at Providence and working with several organizations (including the CID) which are geared toward community support. His hobbies involve home projects, hiking, travel, and trying to exercise on a regular basis.

Jim retired as a Lieutenant Colonel, after serving 24 years in Georgia Army National Guard during which he served in Desert Storm.
Jim Vaught
Chairman
Lavista Associates, Inc.

Ed O'Connor is an Associate Broker with Lavista Associates, Inc. and has been active in Atlanta commercial real estate brokerage since 1996. He has extensive experience working with developers and owners of grocery-anchored shopping centers and suburban office projects throughout metro Atlanta. Ed has been recognized as a top producer numerous years by both the Atlanta Commercial Board of Realtors and National Association of Industrial and Office Properties (NAIOP) Million Dollar Clubs. He is an active member of the International Council of Shopping Centers (ICSC) and the Atlanta Commercial Board of Realtors.

Ed has a Bachelor of Science Degree in Finance from Illinois State University. He has been married to his wife for 18 years and they have two teenage sons.
Ed O'Connor
Vice Chairman
Comet National Shipping Corporation

John Souter lives in Lilburn and graduated from South Gwinnett High School and West Georgia College. In 1992, at the age of 23, John started Comet National Shipping Corp and is the CEO. Comet was named as Entrepreneur Magazine's 26th "Fastest Growing Small Business in America" in 1995.

John has been a member of the Gwinnett County Rotary Club since 1999. He is a commercial property owner in and around Lilburn, and is currently active in real estate investments.
John Souter
Secretary/Treasurer
American Management Services, Inc.

Shiv Aggarwal has been actively serving his community for the last 37 years. In addition to founding his own real estate business, Shiv founded Global Mall, the first and only indoor South Asian mall in North America. Designed to bring the metro Atlanta Indian community together, Global Mall serves as a community center with temples, dance and music academies, learning centers, yoga studios, banquet halls, more than 100 unique retailers, a food court and more.

Shiv is passionate about his community and supports numerous cultural and nonprofit organizations. His service includes Atlanta Chapter president of the Ekal Vidyalaya Foundation, membership with the Vishwa Hindu Parishad of America and an Atlanta founder of the Balvihar Hindi School.

In addition to his efforts as a board member of Lilburn CID, Shiv serves as chairman and founding member of Gateway 85 Community Improvement District. Shiv is also a member of Gwinnett Chamber of Commerce and the Rotary Club of North Druid Hills.
Shiv Aggarwal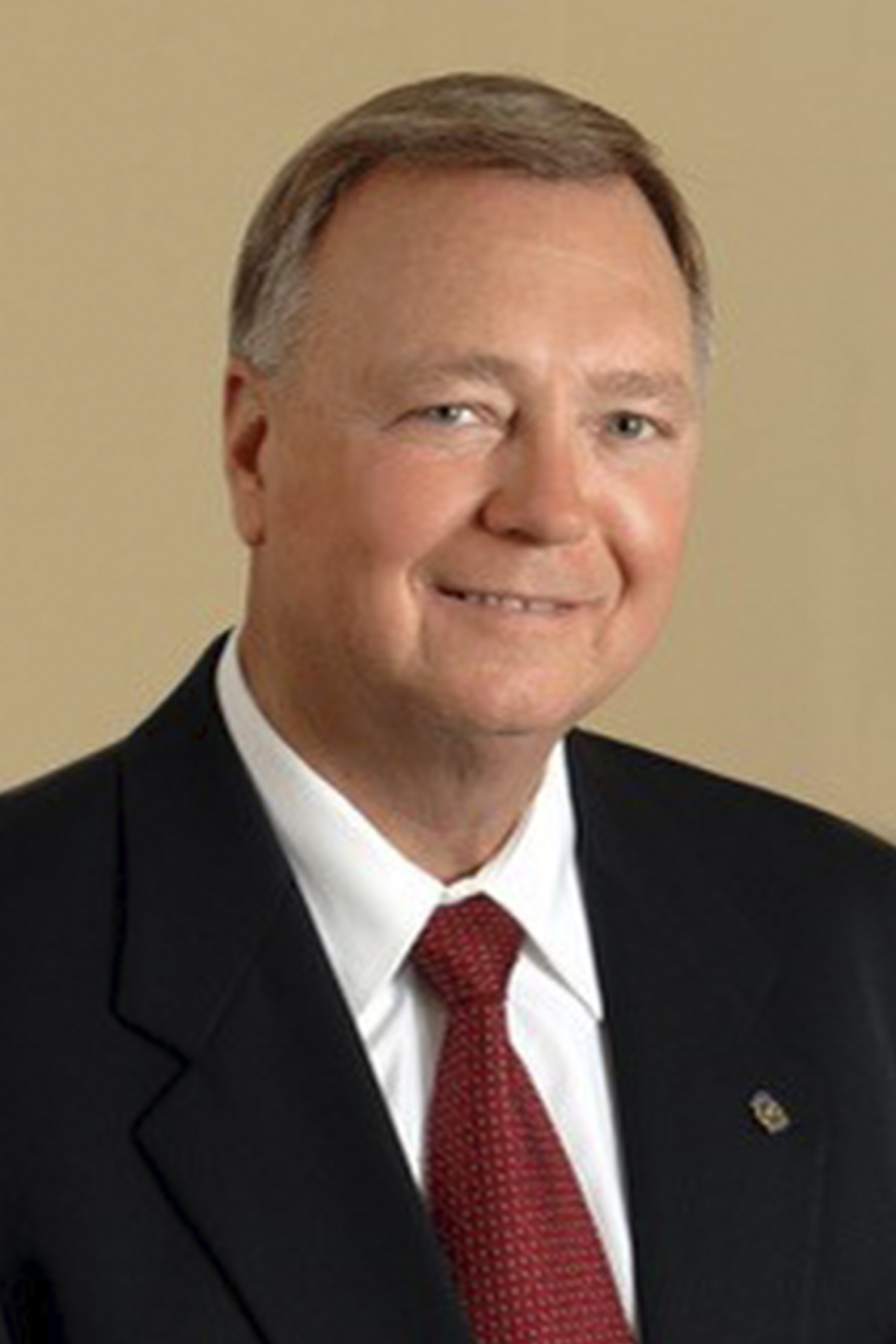 ReMax Center

David Freeman has more than 49 years of experience in real estate, specializing in multifamily, commercial and investment properties in Gwinnett County. David is also an active member of the Board of Realtors, the Gwinnett Chamber of Commerce and the ROTARY Club of Lawrenceville — having served as a past ROTARY president and Future Visions Chair for the Rotary District 6910. To further his expertise in commercial real estate investment, David is currently pursuing a CCIM designation.

David is married, with two children and five grandchildren.
David Freeman
BAPS Shri Swaminarayan Mandir

Anand Mehta is vice president of BAPS Charities' board and has been a part of its public relations team for BAPS Shri Swaminarayan Mandir for more than 20 years. Anand was previously a non-voting board member and the board secretary for Lilburn CID for nearly two years before recently becoming an official board member and Gwinnett County representative. His vision for LCID is to attract more businesses, single-family dwellings and new construction to the district, while providing a safer, better community overall.

Anand is a retired CFO of the Boys and Girls Club of America and also serves on the board of the University of Central Missouri Foundation and is chair of its audit committee. He has lived in Lilburn for four years with his wife, raised two children and enjoys traveling and spending time with his three grandchildren.
Anand Mehta
Lilburn City Council

Eddie Price is the owner and operator of Eddie's Automotive Service and has been a Lilburn CID member since its inception. Eddie's passion is the revitalization of the Lilburn community.

A member of Lilburn City Council since 2006, Eddie was the driving force that led to the creation of Lilburn CID. His goal since election to City Council has been to grow and develop the Lilburn area. He is well known for his commitment to the Lilburn community through his sponsorship of and involvement in numerous community events. Eddie's service to Lilburn includes membership in the Lilburn Business Association, Zoning Board of Appeals, Lilburn City Council, Downtown Development Authority and graduation from Atlanta Regional Commission.

Eddie has lived in the Lilburn area for more than 30 years, where he raised his three children with his wife, Wanda. Eddie moved to Lilburn in 1980 and has remained a dedicated member of the community ever since.
Eddie Price
Kate Woyce, a veteran Taylor & Mathis property manager who was unanimously voted to the board in June. Kate manages more than 350,000 square feet of property within the district and when former board member Joe Comonte vacated his seat in March, Taylor & Mathis recommended Kate.
Based on her property management expertise, she knows tenants FleetPride and Iberia Foods moved from their original Gwinnett County locations to Lilburn within the past year because they needed to expand and wanted to do so in a safe and secure area. She is looking forward to learning more about the organization from the inside, getting involved and helping business owners as much as possible.
Kate strongly encourages local business owners to join Lilburn CID because when businesses join together to help increase property value, it only makes the district stronger.
Kate Woyce
Board Member
Tad came to Lilburn CID and assumed the duties of executive director in July 2019. Tad has prolific Community Improvement District experience from being executive director of Cumberland CID, chairman of Cobb County CID, a board member of the Perimeter and North Fulton CIDs as well as being the co-chairman of the CID Alliance of Atlanta CIDs.

His involvement with CIDs stems from his extensive background with commercial real estate and governmental relations where his consulting firm was responsible for acting as liaison between real estate developers and elected officials in regards to entitlement, permitting and procurement of public sector contracts.

With this position, Tad intends to use his past experience and relationships to propel LCID forward into a modern, urban city.
Tad Leithead
Executive Director